Dzmitry Balkunets: If You Stop Country For Two Weeks, He Will Leave
14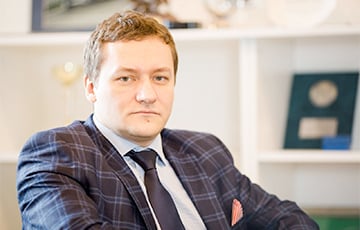 We need to establish our own rules.
Belarusian blogger and political scientist Dzmitry Balkunets believes that Belarusian citizens do not need to adapt to the conditions of the regime and play by its rules. We must impose our own rules and not rely on Lukashenka, Radio Racyja informs.
Since his interests and the interests of people do not coincide at all, the task of making life better is only on the responsibility of the people, says Dzmitry Balkunets:
"We need to impose our own rules, but the Belarusian society is trying and expecting something from Lukashenka. Don't expect anything from him. There is a strike, there are demands, there are conditions. If the country is stopped for two weeks, it will not work - this is the condition for his departure.
And if people expect that Lukashenka will give 5, 10, 20 dollars, then it will last for decades. I believe that everything is in the hands of many citizens."
According to Dzmitry Balkunets, you need to be well aware of the danger in the struggle for a better life and choose your own security barrier threshold. Everyone must choose for themselves what actions to take and what to do next, getting out of slavery.