Belarusian Sociologist: If Elections Were Held This Sunday, Babaryka Would Defeat Lukashenka
48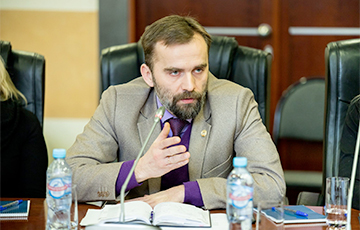 Even from prison.
Renowned Belarusian sociologist Hennadz Karshunou commented for Salidarnasts on the data of the closed VCIOM survey for the Russian Foreign Ministry, leaked to the Net. He is sure that these figures are true:
- If the elections were held this Sunday, Babaryka would have defeated Lukashenka.
And this is even taking into account the polarity of the resources they possess: one is in prison without access to the information space, while the other one has the entirety of the administrative resource. This is a phenomenal result, I think.
Besides, both researches show that half of the population, even more, have no confidence in Lukashenka: his legitimacy is completely undermined.
We remind that according to VCIOM, 60% of Belarusians support the resignation of Lukashenka.
It is worth noting that the survey was conducted in a non-free environment - many Belarusians can be afraid to answer questions directly related to the current regime. This means that the real figures are even more critical for the Belarusian authorities.