Over Half Of Belarusian IT Companies Faced Relocate
3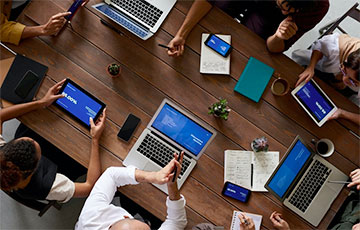 The results of the survey have appeared.
Over the past year, Belarusian IT companies have mainly improved their financial situation and raised salaries for their employees, however, more and more of them face problems when receiving payments from abroad, feel an outflow of qualified personnel, open foreign representative offices and relocate employees. This is evidenced by the results of a survey conducted in October by Belarus IT Companies Club (BICC) among the owners and directors of IT companies in Belarus.
The purpose of the survey was to analyze the situation in IT and compare the current situation with the one that was a year and six months ago. Representatives of 120 organizations took part in the survey. These are mainly companies over three years old, 36% have been in the industry for more than 10 years. 87% of the surveyed companies are HTP residents, 70% have a staff of up to 100 people.
The number of companies that have or are going to open representative offices abroad is growing. In October 2020, 45% had it and 19% planned to open it, and now it is 56% and 28%, respectively. Only 16% do not have a representative office and do not intend to open it - this is 4% less than six months ago.
59% of companies note the presence of certain problems with clients due to the current situation in Belarus (in April the figure was 42%). And 44% noted that they have difficulties with accepting payments from abroad (in July, when BICC conducted a simplified survey, there were fewer of them - 30%, they noted difficulties mainly with payments from Europe).