The Beginning of the Panic: The Government Told How Much Belarusian Refineries Have Lost Due to Sanctions
4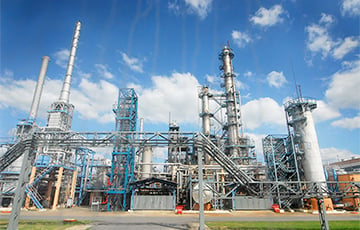 The authorities recognized that the sanctions policy would be tangible for the Belarusian economy.
Deputy Prime Minister Yury Nazarau made a speech at the meeting of the "chamber" in Minsk on October 28. His report was devoted to the results of the work of the industrial, petrochemical, energy complexes and the prospects for the development of these segments of the economy, according to zerkalo.io.
The introduction of restrictive measures by Western countries could be felt by the Belarusian economy, especially since the sanctions are introduced against the Belarusian authorities for a long time, the official admitted.
"In the future, it can be tangible for the economy of our country. Let me give you an example: the losses of our refineries alone as a result of the sanctions measures have already amounted to $ 80 million," the Deputy Prime Minister said.