Zhirinovsky: Russia Must Stop Collective Farmer Lukashenka
27
28.10.2021, 22:59

136,296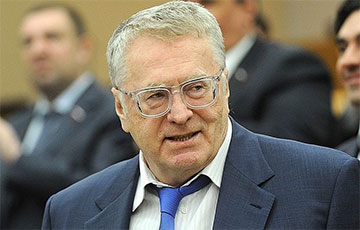 The LDPR leader has called for tough measures against the dictator.
LDPR leader Vladimir Zhirinovsky said that yesterday on the sidelines of the Russian State Duma, the correspondent of PolitNavigator reports.
"We supply to the Belarusian oil refineries, and they are pumping it to them. Lukashenka says: stop the supply of fuel for Ukrainian tanks. No, why on earth? A collective farmer! Just as he was the director of a state farm, so he is. Tougher measures are needed," Zhirinovsky said.
"The situation may deteriorate further, but I hope that we will be able to stop them," Zhirinovsky added.