Report Of Belarusian UN Special Rapporteur Caused Scandal In Zimbabwe
15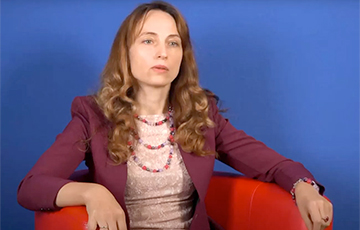 A Zimbabwean investigative journalist has drawn attention to an important detail.
Alena Douhan has been reporting on the impact of sanctions on the regimes that cooperate with Minsk. An investigative journalist from Zimbabwe suspects her of wanting to blanch these regimes over.
Historian Aliaksandr Frydman has drawn attention to another scandal associated with Belarus and Zimbabwe.
The report of the UN Special Rapporteur of Belarus, Alena Douhan, on Zimbabwe is under discussion here.
Alena Douhan is a professor at the Department of Public Administration of the Belarusian State University, as well as "the UN Special Rapporteur on the negative impact of unilateral coercive measures on human rights".
As the latter, she visited Zimbabwe and presented a report following the trip.
"The report will generally satisfy the authoritarian regime in Harare, a key partner of Belarus in Africa. Douhan has previously issued similar reports on other allies of official Minsk - Qatar, Syria and Venezuela," says Aliaksandr Frydman.
Zimbabwean investigative journalist Hopewell Chin'ono analyzed the report of Douhan and found "self-plagiarism" there: parts from the Venezuelan report were copied into the Zimbabwean one. The journalist published a photo of both reports with repeating parts.
Hopewell Chin'ono accused the Belarusian special rapporteur of trying to cover up the regime of President Emmerson Mnangagwa.
Alena Douhan became an independent international expert of the HRC on the negative impact of unilateral coercive measures on human rights in 2020. In her first statement in this capacity, she called for the lifting or at least suspension of economic sanctions imposed on several countries during the COVID-19 pandemic.