Siarhei Dyleuski Explained the Strike Algorithm
10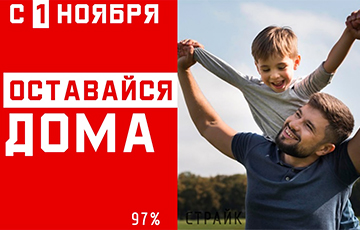 All leaders of the democratic forces should call on Belarusians to stay at home from November 1.
According to the BOR telegram channel, this was stated by the leader of the Belarusian Association of Workers, a former worker of the Minsk Tractor Plant Siarhei Dyleuski.
- Yesterday, the leader of the NAU Pavel Latushka said that he was ready to support the Belarusians, but he did not know the algorithm of the strike, which was announced on November 1. I would like to clarify once again the plan of action both for the NAU itself and for the Belarusians preparing to stay at home:
1) Prepare stocks of food and household chemicals, as well as make a financial "cushion" for the family.
2) All citizens of Belarus, regardless of profession and age, should stay at home from November 1.
3) On November 1, Belarusians abroad begin actions of solidarity with the strikers at home. There is an increase in sanctions pressure against the regime.
4) The strike continues until 10 workers' demands, supported by the leaders of democratic forces and public figures, are met. First and foremost, there is an announcement of a nationwide lockdown to save the lives of Belarusian citizens.
5) The beginning of direct negotiations between representatives of the authorities and democratic forces.