Riot Policeman In Charge Of Combat Training Detained By His Students
58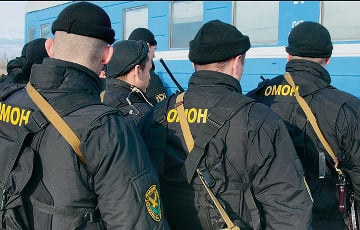 What is going on in the Minsk riot police?
According to "Nasha Niva," Inspector of Special Training Department of the Minsk riot police Eduard Piastrak was found in the KGB detention center ("Amerikanka").
According to the newspaper, he is charged under the article "Act of terrorism". Piastrak's mother and wife refused to talk to reporters.
Eduard Piastrak was born in 1983. He joined the Minsk police in 2007 where he worked at the Security Department. In 2009 he joined the riot police - first as a driver, then as head of the squad, and later as an inspector for professional training.
Piastrak himself is an experienced fighter and has trained hand-to-hand combat, kickboxing and MMA. His work was to train officers in fighting.
According to the newspaper source, he was detained when he was on duty, and his own students took part in the arrest. At the same time, Piastrak was fired from his position "retroactively".