Purges at Belarusian Enterprises Under the Guise of Downsizing
15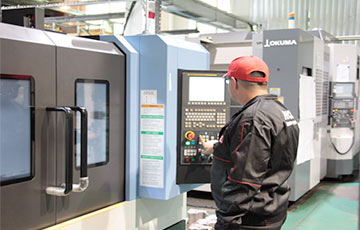 Hiding out is not an option.
The Belavia purges continue, writes Nick and Mike Telegram channel. The new wave has affected more than 50 people in just one division. Many of them are high-level specialists who are difficult to replace. The level and quality of flying and maintenance are increasingly concerning.
RUE Stroytechnorm dismisses 15 people. A woman, raising two children alone, has suffered from it. Another has a disabled child. But the junta does not care about anything and everyone.
Purges are also taking place at the National Library. Officially, it is downsizing. They get rid of the ideologically wrong employees. Among those being cut, many have done a lot of work and could be of use to the library in the future. But the organisation creates such conditions that the dismissed staff cannot apply for other positions.
The big purge at Kommunarka. After yabatka Anyukhovski, who is a part-time member of the Council of the Republic, became director in September. In the past, he used to hold various positions at the Pridvinje distillery.
There are more than 300 people on the lay-off lists (out of a total of 1,453 employees). Some of them have already been fired; some have the chance to work until December 31.
This is the second wave of dismissals. In spring, about twenty people were dismissed, including a woman who had worked at the company for 40 (!) years.
Belinvestbank is in a North Korea. The Supervisory Board changed. Three people left the governing body: Tananko (independent director, for active participation in mass events), Feiferas and Kozhemyakina (as foreign agents of Lithuania and Russia respectively). The Chairman of the board Brishtelev (Yermakova's protégé) is demonstratively active in repressions. The latest dismissals: Andrei Sokirko, deputy chairman, and Nadezhda Guz, head of the contact centre. Former DFID employees who now hold positions at the bank - Yeremin and Poznyak - are helping to put pressure.
Belarusbank branch in Ivanovo needs to cut 3.5 jobs. Three people have already been dismissed, but that's only 2.1 jobs. It means there will be other layoffs. It is funny that another branch of Belarusbank makes employees promise not to install Telegram on their phones. At the same time, the bank has its group on this messenger.
Polatsk Electric Grid has a list of 20 people to fire. However, no reprisals have been initiated so far.
The Customs Committee has also been affected by dismissals. Not only those who signed for the wrong candidate but also those who did not leave their signatures for the right and the only right one have been repressed.
The editorial board of the Mogilevskie Vedomosti newspaper was purged. Two journalists were fired: Elena Aleshkova, who openly refused to get in touch with pro-governmental texts and events, and Andrei Latushko (Pavel Latushko's cousin). Several other employees were also summoned to talk; one of them joins another media outlet.
The Rogachyovgaz administration fired an employee for activism on social networks. For the last few years, the person had a managerial position; and his total record of service at the company was 15 years. He was threatened with 15 days in jail and subsequent dismissal for absenteeism for refusing to write an application by mutual agreement.
There are disturbing reports of construction and design companies. If you have details on these companies or any others, please do not hesitate to bot.
Remember that our main strength is solidarity. Don't let your colleagues be fired. Remember, you can be the next then. You can't sit back. The junta is afraid of the whole shop standing up for one fired person.