President Of Lithuania: Recognizing Lukashenka's Legitimacy Is Out Of Question
6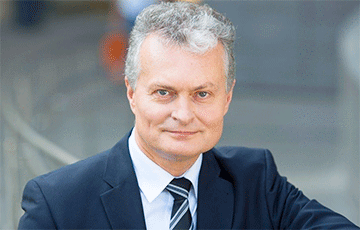 The policy of sanctions against the regime will continue.
Lukashenka cannot be recognized by Europe as the legitimate president of Belarus, Lithuanian President Gitanas Nauseda said in an interview with Lithuanian National Radio and Television.
"There can be no legitimization of Lukashenka or his regime. There can be no question of recognizing him as president of Belarus, because the 2020 elections were unfair, their results were rigged and cannot be recognized," said Nauseda.
Nauseda also positively assessed the first export flight of migrants from Belarus to Iraq: "It means that the situation, at least to some extent, is developing towards de-escalation".
On sanctions
Nauseda said that "there's no question of withdrawing the sanctions, which were imposed at a time when the rights of the people of Belarus were violated massively," referring to the events after the elections in August 2020. President of Lithuania emphasized that since then "the regime has not changed at all, in fact".
He also spoke out against the possible exclusion of Belavia from the new package of sanctions, prepared by the EU, which should become a response to the migration crisis.
"The decision to remove Belavia from the sanctions list is wrong, as this airline was one of the causes of the migration crisis. Therefore, Belavia should remain on the list. We should take measures through diplomatic, political channels to ensure that it is not crossed out," he said.