Poland Closes Freight Traffic With Belarus Via Kuznica
88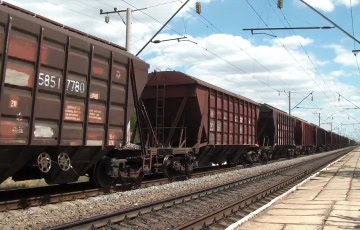 The ultimatum is coming into force.
Yesterday, the Polish authorities promised to close the railway station in Kuznica if provocations with migrants do not stop, and the situation on the border does not stabilize. The deadline was November 21.
However, at night, aggressive groups of illegal immigrants, directed by the Belarusian special services, went to storm the border.
Poland decided not to wait for November 21, and responded to the Lukashenka regime: from November 21, communication with Belarus at the Kuznica railway checkpoint will be closed.
Important to note, on November 8 Lukashenka's regime staged a large-scale provocation on the Polish border. Thousands of migrants under the control of the Belarusian special services stormed the Polish border. The Polish side reports that up to 10 thousand illegal immigrants may take part in the next assaults of the border.
On November 15, the Belarusian military drove the illegal immigrants under escort from their camp on the border with Poland to the Bruzgi-Kuzniсa checkpoint.
On November 16, the migrants set out to storm the Polish border.