Polish Police Showed How Night Passed At Border Near Migrant Base
2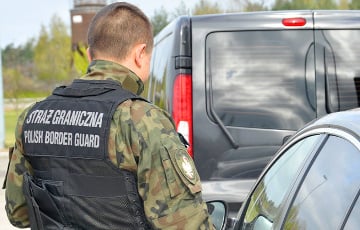 All services are on intensified watch.
The Polish police have published the latest news from the border, where the Belarusian authorities have turned the logistics center "Bruzgi" into a base for migrants to attack Poland.
The night shift police are on duty at the border together with the Polish Border Guard and the Polish Armed Forces.
"It was calm today. Let's wish each other that the next night and the days, weeks, months and years to come will also be calm," the Polish police reported.
Nocna zmiana czuwa przy granicy wspólnie z @Straz_Graniczna i #WojskoPolskie🇵🇱
Dzisiaj było spokojnie. Życzmy sobie nawzajem, aby i najblizsza noc i kolejne dni, tygodnie, miesiące i lata również były spokojne✊🏻✊🏻#NaStrazyGranicy #POMAGAMYiCHRONIMY#MuremZaPolskimMundurem pic.twitter.com/ikCvWNAOT3

— Polska Policja 🇵🇱 (@PolskaPolicja) November 23, 2021
We remind that on November 8, the Lukashenka regime arranged a large scale provocation on the Polish border. Thousands of migrants under the control of Belarusian special services stormed the border of Poland. The Polish side reports that up to 10 thousand illegal immigrants may take part in the next storming of the border.
On November 15, the Belarusian military drove the illegal immigrants under escort from their camp on the border with Poland to the Bruzhi - Kuznica checkpoint at the border.
On November 16, the migrants stormed the Polish border.