EU: There Are About 15 Thousand Illegal Migrants In Belarus.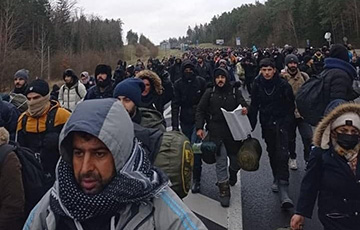 More than 40 thousand attempts to cross the EU borders have been prevented.
During the year, more than 7,500 people managed to get into Lithuania, Poland and Latvia from the territory of Belarus. These are those who have been registered by the authorities of these countries, reports DW Belarus. More than 40 thousand attempts to cross the EU borders were prevented. According to estimates of European officials, there are now about 15 thousand migrants in Belarus, including more than two thousand at the borders of the European Union.
These data were voiced by representatives of the European Commission at a hearing in the European Parliament on the situation with migrants on the border with the EU.
"Lukashenka is not only a dictator, oppressing his people and illegally holding on to power after rigged elections. He is also a tough bandit," said Frenchwoman Nathalie Loiseau of the liberal faction of Renew Europe. "A few months ago, Lukashenka said he would send us migrants, then drugs, and then the mafia. But the mafia is him and his accomplices in this unheard-of cynical enterprise," added Loiseau.