Danger Is Threatening Lukashenka
21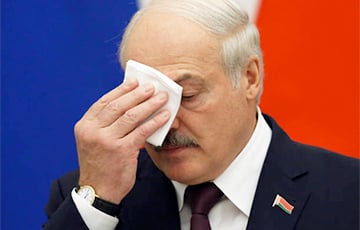 The regime may start making new mistakes in the hopeless situation.
Polish Prime Minister Mateusz Morawiecki has enlisted the support of Paris and Berlin and is ready to impose tough economic sanctions in case of escalation on the border. The key positions in the new German government will be taken by supporters of a resolute course against Lukashenka, who are already openly talking about additional sanctions, writes German-Belarusian historian Aliaksandr Frydman.
According to Spiegel, the fifth package of European sanctions may prove to be very painful for the Belarusian leadership. The influential human rights organization Human Rights Watch (HRW) accused the Belarusian side of torture against migrants, and the HRW report may become the starting point for investigating crimes against humanity on the Belarusian-Polish border. Iraq is signaling its willingness to take back its citizens and is waiting for a reaction from official Minsk.
Danger is threatening Lukashenka. What is left for him to do in such a situation? It would be reasonable to stop playing with fire and facilitate the return of deceived migrants to their homeland and stop provocations at the border. But should such reasonable steps be expected from a dictator who has lost the migration phase of the "hybrid war," but is used to go for broke and obsessed with revenge?