Polish Reservists Showed Migrant Attempting To Cross Border Illegally At Night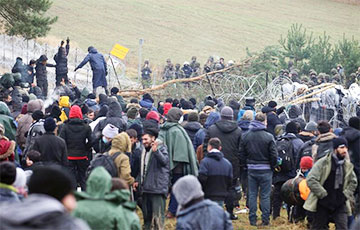 The Polish territorial defense forces have described the latest night raid.
There have been many attempts by migrants to cross the Polish border illegally at night in recent nights.
This is reported by the Polish Territorial Defense Forces.
Reservists called to the border showed how a migrant looks in a "night scope" during an attempt to cross the border illegally.
"On land and from the air, we monitor the situation and prevent violations of the law," the territorialists wrote.
They also published their photo report of the night raid near Suwałki.