Soldiers Of Polish 16th Division Showed How Border With Belarus Looked This Morning
1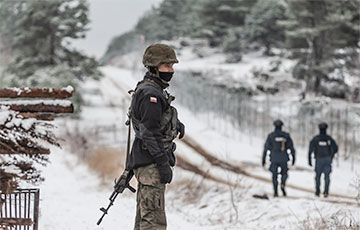 The military have started patrolling difficult areas this morning
.
Soldiers from the Polish 16th Division have shared pictures taken during the morning surveillance of the difficult sections of the Polish-Belarusian border.
Żołnierze @16Dywizja podczas porannej obserwacji #granica 🇵🇱‼️💪 pic.twitter.com/giG3ardEAa

— 16 Dywizja Zmechanizowana (@16Dywizja) November 25, 2021
We remind that on November 8, the Lukashenka regime arranged a large scale provocation on the Polish border. Thousands of migrants under the control of Belarusian special services stormed the border of Poland. The Polish side reports that up to 10 thousand illegal immigrants may take part in the next storming of the border.
On November 15, the Belarusian military drove the illegal immigrants under escort from their camp on the border with Poland to the Bruzhi - Kuznica checkpoint at the border.
On November 16, the migrants stormed the Polish border.