Charity Of Lukashenka: Illegal Migrants Fed With Moldy Canned Food
22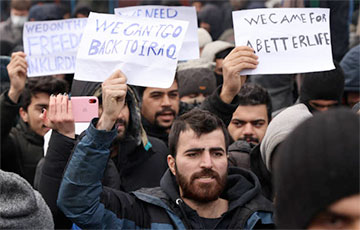 And they collect money from Belarusians to help.
Lukashenka feeds migrants with stale food. A photo of a migrant with canned food, covered with mold, appeared in the network.
We note that Belarusians are forced to collect money for food for "tourists" brought to the country by Lukashenka.
Apparently, the money is used for other purposes, as long as the migrants receive expired products.