Poland May Completely Close Border With Belarus
7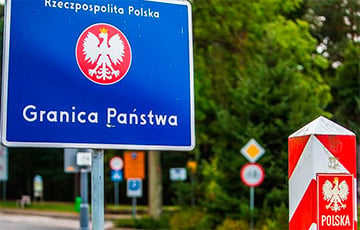 The final decision depends on the actions of the Belarusian authorities.
Today, at the headquarters of the Polish National Security Bureau, a meeting of the staff of the crisis management on the situation at the border was held, according to tvp.info. It was attended by President of Poland Andrzej Duda, Prime Minister Mateusz Morawiecki, as well as heads of the Ministry of Internal Affairs, Ministry of National Defense, Ministry of Foreign Affairs, and other services.
The day before, the Prime Minister of Poland met with the leaders of Lithuania, Latvia, Estonia, as well as with the Prime Ministers of the Visegrad Group countries (including Hungary, the Czech Republic, and Slovakia) and the Prime Minister of Croatia.
"We want to preserve the solidarity of the West over the migration crisis. The Western world, together with Central and Eastern Europe, must send signals to Minsk and Moscow to prevent further escalation. We will continue this mission," said Deputy Foreign Minister of Poland Marcin Przydacz.
Przydacz also spoke about the intensification of disinformation activity in connection with the migration crisis. "All this requires our deep analysis," he added.
"The fact is that, in the context of these threats, the Western world, together with the region of Central and Eastern Europe, should send appropriate signals to both Minsk and Moscow so that no further actions to escalate the conflict take place. We will continue this mission over the next few days," stressed Marcin Przydacz.
When asked about further economic sanctions to be imposed on the Belarusian authorities, he noted that the fifth package of sanctions had been adopted and now certain provisions of this document are being concretized.
"The situation at the border - the danger we saw around the border crossings - forced the closure of this crossing (in Kuznitsa). We are absolutely determined to secure the Polish border. If the situation escalates, it will be necessary to close other border crossing points," said Przydacz.
He added that it really depends on the Belarusian side.
"If it ends this hybrid operation against Poland, Poland as a trading partner - not only in the region, but also for other participants, European and Asian - would like this trade to function normally, but it will all depend on the security on the border," said Deputy Foreign Minister of Poland.
He also said that diplomatic actions regarding the situation on the border with Belarus will be addressed to all EU member states. "We will talk with all countries - directly or by phone, or on the sidelines of various upcoming events," said Przydacz.
He added that these diplomatic efforts will continue until de-escalation occurs.