Lithuania Wants to Sue the Belarusian Regime
5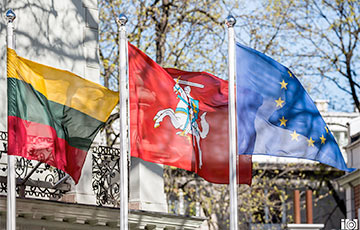 Vilnius decided to seek to bring the official Minsk to international responsibility.
Justice Minister Evelina Dobrovolska said on the air of the radio station Žiniu Radijas that the Lithuanian government is analyzing the issue of how Lukashenka and the regime he controls can be brought to international responsibility due to the migration crisis.
According to the minister, attempts to hold the dictator accountable before the international community is a difficult process.
"This issue is being analyzed both by individual ministries and at the level of the cabinet of ministers," she said. "It is important to identify who we are against: personally against Lukashenka, who coordinates everything that happens on the border, or we are talking about the responsibility of the state."
Vilnius, according to the head of the Ministry of Justice, must first of all present its arguments to the international community, which can later be submitted to the court. "The task of Lithuania is to collect evidence and identify for the EU and others what is happening in Belarus. It is necessary to show that all this is a deliberately organized process, and then it will be possible to assess responsibility on an international scale,"Dobrovolska said.
At the beginning of this week, Lithuanian Foreign Minister Gabrielus Landsbergis said that Vilnius is considering the possibility of applying to the European Court to initiate a case against the Belarusian authorities in connection with the migration crisis allegedly provoked by them.