Food Allowance Of Migrants in Bruzgi Compared With Nutrition Of Belarusian Children In Hospitals
23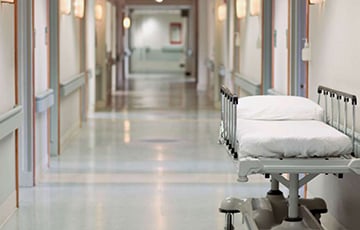 A video about two teaspoons of wheatpaste.
To understand the level of the authorities' attitude towards Belarusian children, the Telegram channel "Belarus beyond the Minsk Ring Road" advises watching two videos.
The first one shows the diet of migrants in a camp set up for attacks on Polish territory at the Bruzgi logistics center.
The other - the daily norm in the children's hospital in Baranavichy.
Important to note that on November 8 Lukashenka's regime staged a large-scale provocation on the Polish border. Thousands of migrants under the control of the Belarusian special services stormed the Polish border. The Polish side reports that up to 10 thousand illegal immigrants may take part in the next assaults of the border.
On November 15, the Belarusian military drove the illegal immigrants under escort from their camp on the border with Poland to the Bruzgi-Kuznica checkpoint.
On November 16, the migrants set out to storm the Polish border.
After that, the migrants were placed in the Bruzgi logistics center at the border. Polish intelligence reported that the Belarusian security forces turned the Bruzgi center into a base for migrant attacks on Poland.
On November 26, Lukashenka visited the camp of migrants to incite them to another assault on the Polish border.