Mahiliou Is Starting to Have Problems With Basic Food Products
37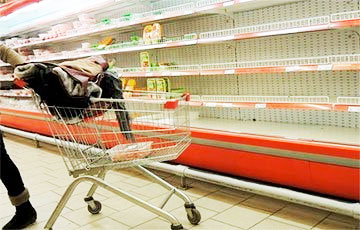 Residents of the city are shocked.
As the publication Mahіliouski Rehiyon informs, there is a shortage of dairy products and bread in the city.
Residents of the regional center report:
- There are problems with all the dairy products. There is little condensed milk, almost no boiled one, and if there is, it costs three rubles. Little kefir. Little cottage cheese. The same goes for bread. There is either little or no bread, or it is like a stone.
Earlier it was reported that, recently, in the city, it is difficult to buy milk from such suppliers as Babushkina Krynka and Molochnye Gorki. Milk is absent in many of the city's chain stores: Perekrestok, Eurotorg, and Sosedi.