All "Loopholes" For Lukashenka Regime Are Closed
11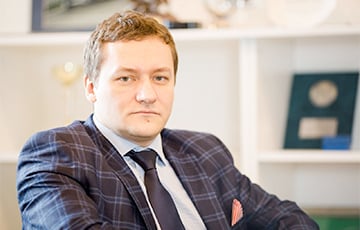 The strongest package of sanctions is American.
Political analyst Dzmitry Balkunets commented at the studio of "Belsat" on the sanctions, which were imposed against the Belarusian authorities by the EU, United Kingdom, USA and Canada on December 2. According to the political analyst, the new sanctions are a drastic step, which will certainly increase the pressure on Lukashenka's regime. He called the American package the strongest.
"It is very clearly structured and well thought out - the Belarusian Potash Company was included there. There used to be some "loopholes," so they are now closing these "loopholes," said Dzmitry Balkunets.
He considers the appearance of the Belarusian Potash Company in the sanctions list as important, because "it's 6% of the country's budget".
"No doubt, if all the key industries were shut down simultaneously, synchronously, then no sanctions would be needed in such long packages. For example, if the road was blocked, if transit was blocked for a week - Lukashenka himself would agree to any negotiations and concessions," says the political analyst.
He says that Western partners are trying to force official Minsk to make some steps forward. The memorandum, published before the imposition of sanctions, contained the following demands: the release of political prisoners and new elections under international supervision.
"Yet Lukashenka does not want to do all this, he continues to destroy the economy. I want to emphasize: it's not Western sanctions that destroy the economy - Lukashenka is consciously destroying the economy with his actions," said Dzmitry Balkunets.
Speaking of the European sanctions, Dzmitry Balkunets notes that the Belarusian authorities have been able to circumvent them through all sorts of straw companies.
"If we look at Belarus' trade with European countries over the last 12 months, exports from Belarus have doubled. Obviously, not due to the sanctions that had been adopted before, but due to the current situation, especially with regard to oil products.
And if today the transit of petroleum products and their export to the EU countries and Ukraine were blocked, it would probably affect the financial stability of the regime," says the analyst.
Dzmitry Balkunets also believes that Belavia, included in the sanctions list, will not be able to fly even to Turkey and Egypt.