Regime Won't Be Able To Borrow Even Inside Belarus Because Of US Sanctions
26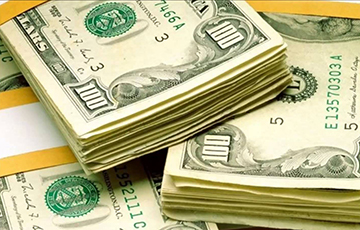 Unexpected consequences of sectoral sanctions against Belarusian government debt.
Yesterday, the U.S. imposed sanctions against the Belarusian regime: the list includes 20 individuals, 12 organizations and three aircrafts (a helicopter and two planes). Despite the fact that sanctions tend to limit foreign operations, yesterday's sanctions will also prevent the official Belarus from borrowing money even inside the country, RBC reports.
One of the key elements is the sectoral sanctions against the Belarusian state debt: the U.S. Treasury Department sanctions unit OFAC banned U.S. citizens and organizations to provide new loans to the Ministry of Finance and the Development Bank (owned by the government) or buy new bonds of both government agencies for more than 90 days. These restrictions apply to loans and bonds in any currency.
The Belarusian Ministry of Finance has not entered the foreign market since June 2020: Western debt markets for the country were closed after the presidential elections and mass protests last August. There are almost no non-residents on the domestic debt market.
However, the new U.S. sanctions will still have a significant impact on Belarusian government borrowing. The country's Finance Ministry is likely to lose the ability to borrow dollars in the domestic market because U.S. correspondent banks will have to stop servicing these transactions, former OFAC senior adviser Brian O'Toole explained to RBC.
The Finance Ministry issues even its domestic debt mostly in foreign currencies. According to the Belarus Ministry of Finance, currently $2.64 billion of circulating domestic government bonds are denominated in U.S. dollars, or about 60% of the total domestic debt. The Development Bank has another $115 million in dollar-denominated bonds in circulation, according to its materials. The Ministry of Finance's last dollar bond issue was placed at the end of September for $17.4 million.
The placement, redemption and payment of income on government securities are carried out in the currency of nominal value, indicates the Belarusian Ministry of Finance. Any electronic dollar payment in the world goes through a U.S. correspondent bank. "Given that Americans are banned from any transactions with the new Belarus Ministry of Finance debt, I think clearing of debt transactions will also be banned," O'Toole told RBC.
All transactions with new debt of more than 90 days issued on or after December 2, 2021, including the provision of financing and other transactions," said the directive, published by OFAC.