'Regime Cannot Borrow Anywhere, Not Even In China'
17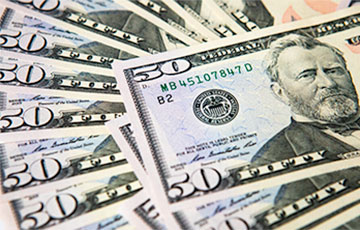 How old and new sanctions will affect the Belarusian economy.
Even before the fifth package was adopted, economists predicted that from December Belarus would begin to feel the consequences of the sanctions. The blow to the oil and potash sectors was to be especially sore. What losses are expected now? What will be the effect of the new sanctions of Europe and the United States? See all about this in the material by Nasha Niva.
Why has the effect of the previous sanctions been expected since December?
Until December, there was a postponement of US sanctions on Belaruskali.
Sectoral European sanctions were introduced back in June. But with the postponed mechanism, the previously concluded contracts did not fall under them.
"We do not know how long-term these contracts are. If we talk about small deliveries, they are immediately subject to sanctions. When it comes to iconic enterprises like Belaruskali and Belneftekhim, contracts are often signed there for a year," explains economist Leu Lvouski. - It is clear that these contracts were unlikely to have been signed just before the signing of the sanctions.
Economists proceed from this when they say that we will begin to feel the effect of the sanctions somewhere in the fourth quarter of this year and the first two quarters of 2022. In the meantime, we are still seeing only episodic effects."
The sanctions were postponed so that the official Minsk would change its actions. The rhetoric has indeed changed - to a more belligerent one.
The Belarusian export miracle, which we have seen since the beginning of the year, is unlikely to be able to compensate for the upcoming losses.
"In many sectors, the physical volumes of exports for 2021 remained at the previous levels, but prices increased. Now prices are gradually returning to normal, and accordingly, our export miracle is coming to an end. If, according to the results of the first seven months, our economy grew by about 3%, now it is 2.4%, " says Lvouski.
"We cannot borrow anywhere, not even in China"
The most painful may be not the restrictions on oil and potassium, but the problem of external borrowing, the economist said.
"Next year the budget is planned with a deficit. Plus, we have to repay more than $ 3.5 billion of external debt. At the last meeting, Vladimir Putin said that the $ 640 million that he allocated is for the next year and a half. If this is so, then with the impossibility of external loans, the next year will become a crisis.
We cannot borrow anywhere, even in China - China has not given us anything since the beginning of the political crisis. Today, this effect is even more important than the sanctions on individual enterprises."
Estimates for possible losses are different - from 1% of GDP to 10% in the long term.
Vadzim Iasub, senior analyst at Alpari Eurasia, explains why it is difficult to make an accurate forecast.
"The first is the closure of some of the official statistics. For example, with regard to the supply of petroleum products, data on tobacco, fertilizers, mechanical engineering. Both volume indicators and financial indicators were closed.
The second point is that it is not always clear in practice how harshly the sanctions will be applied and how difficult it will be to bypass them."
It is also not completely clear how tough the secondary sanctions mechanism will be.
Belorusneft on the list - a painful blow
The fifth package of European sanctions included four important companies - Belavia, Belorusneft, Hrodna Azot and Belshina.
Belorusneft on the list is a painful blow. Previously, its products were not subject to sectoral sanctions, as they applied to petroleum products rather than crude oil.
"Belarus annually supplies about 1.6 million tons of its oil to Germany and earns several hundred million dollars on this. In 2020 (when there were problems with oil), this amount was about $ 340 million, and in 2019 - almost $ 730 million. Which is more than 1% of the gross product of Belarus.
The company has assets abroad. For example, in Poland, a subsidiary company Beloil Polska. It has a network of gas stations. Beloil Polska's revenue in 2020 was over $ 150 million. European sanctions should freeze the assets of an enterprise abroad," Ales Aliakhnovich, economic adviser to Sviatlana Tsikhanouskaya, describes the consequences.
Look at Hrodna Azot. In 2020, Belarus supplied $ 180 million worth of nitrogen fertilizers. Half of Azot's products were exported to the European market - France, the Netherlands, Great Britain and other countries.
In theory, losses from sanctions in this area are about $ 90 million a year. Because it will be prohibited to supply any product to the EU.
Belshina has two representations in the European Union - in Lithuania and Bulgaria. It can also be a shock. Earlier, the EU prohibited not only the purchase of products, but also transit through European territory. Even if Belshina finds ways to bypass it, it will be more expensive to do it through Russian ports," says Ales Aliakhnovich.
What do the US sanctions change?
Among those who have come under new US sanctions since December 2 is the Belarusian Potash Company. Aliakhnovich explains why this is an essential point. Yara has a contract with BPC, not with Belaruskali. Formally, this collaboration did not contradict the restrictions.
"But now the Americans have closed this gap and the possibility of different interpretations. American sanctions apply not only to American businesses and individuals, but also to those who have branches in the United States. If Yara has such branches, they will no longer be able to purchase fertilizers from BPC ". Yara's five-year contract with Belarus may fail.
Slavkali also appeared on the list.
"Chinese banks, even after Europe added Gutseriev to the sanctions package, stopped transferring loans under the agreements that were signed with Slavkali," says Aliakhnovich. - One can hope that now the Arab countries will not take risks either. America can put the question bluntly - either you cooperate with us, or with our enemies."
What's more important: the United States imposed a ban on new transactions with the Ministry of Finance and the Development Bank of Belarus. Loans with a maturity of more than 90 days are prohibited. Neither is it permitted to circumvent the sanctions.
"This may have a secondary effect, that is, not only America, but banks from other countries will stay away from the Treasury and the Development Bank. Financial sanctions apply to both new and old bonds (which are already quoted in the international financial markets).
American banks and other legal entities and individuals will not be able to purchase already existing Eurobonds," adds Ales Aliakhnovich.
In August, the Lithuanian authorities announced that they would stop the transit of our potash fertilizers. Belarus considered export through Russian ports, for example, Murmansk, as a fallback. But everything is not so simple here.
"There are questions about logistics and throughput. There are no free transshipment capacities in Russian ports; new terminals need to be built. This takes time and money," says the analyst.
"If it would have been economically more profitable to do all this through Russia, we would have done this for a long time," says Leu Lvouski. - Russian counterparties who will help bypass the sanctions, respectively, will claim some part of the profit. What losses will follow, we do not yet know, we have to look from practice."
Probably, Belarus will try to redirect a share of European exports to countries that have not joined the sanctions. And it will face a problem.
"One of the most important countries for us is Ukraine. For a long time, Aliaksandr Lukashenka tried to quarrel with them to a minimum. If we compare the rhetoric in relation to Lithuania, Poland and Ukraine, then this is heaven and earth. But in the last week, everything has changed: military threats already sounded. Therefore, it will be problematic to increase exports through that direction ".
"The impact of the sanctions is not so immediate. They act even before they are accepted. If there is information in the media that someone may be included in the sanctions list, companies begin to prepare in advance, - says Ales Aliakhnovich. - The same applies to foreign partners. Yara took a risk and signed a five-year contract with the Belarusian Potash Company, but others may refuse to cooperate with our companies, because they do not want to risk it."
In his opinion, the Belarusian economy will begin to feel the effect of the sanctions now, but the peak will be in the second half of 2022.
"We have often noticed that the sanctions are toothless. But the Europeans are learning from their mistakes and refining sanctions. It has already been announced that work is underway on the sixth package - it was stated that there may be up to 300 individuals and legal entities.
Europeans are increasing the pressure - both quantitatively and qualitatively. And even if there are ways of circumventing these sanctions by the regime, there is hope that the EU will eventually close these channels too.
The sanctions policy is a marathon. And the Belarusian authorities will not be able to stop the sanctions through a migrant crisis or a referendum. Until political prisoners are released in Belarus, repressions are stopped, until a national dialogue begins, sanctions will increase. Foreign investors understand this ".