Payment in Dollars, Euros Of Belarusian Banks, Companies Blocked
33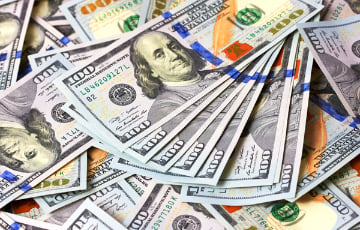 Sanctions against the financial sector in Belarus have begun to work.
Yesterday it became known that the Ukrainian OTP Bank sent out a warning to its clients that the German Deutsche Bank will not process payments in dollars and euros to Belarusian banks.
Infobank reports that the same information came to MTBank.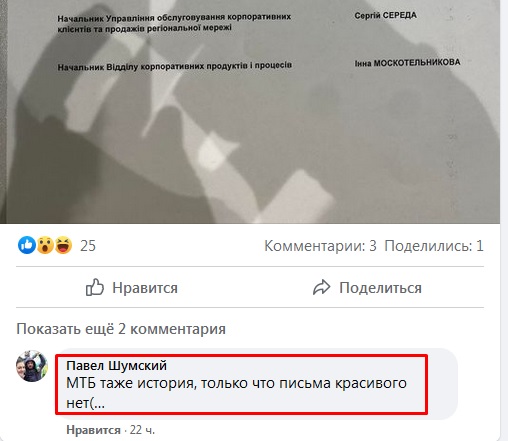 The restriction includes state-owned banks, as well as state-owned companies and all persons associated with them.
Here is a list from that letter:
"... Deutsche Bank stops making payments in dollars and euros, both from and in relation to the following categories of counterparties:
State-owned banks of the Republic of Belarus
Companies that are state-owned by the Republic of Belarus
Public figures of the Republic of Belarus
Anyone who is associated with the above categories ... "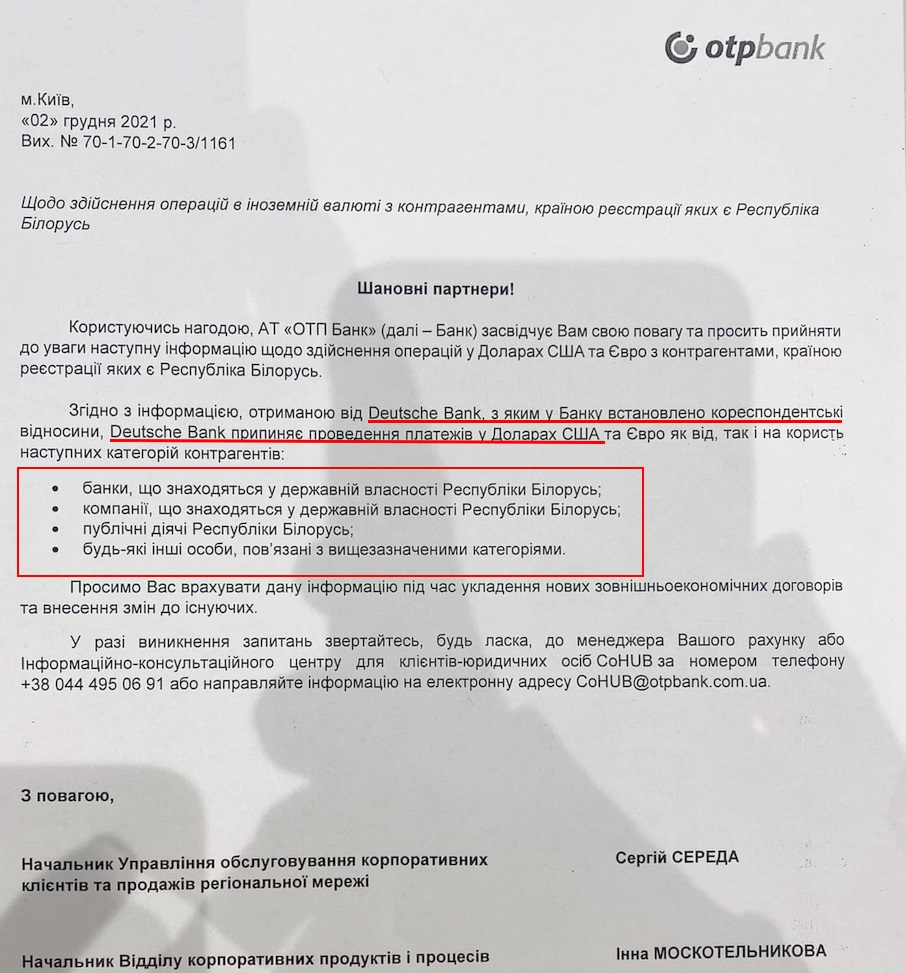 We already wrote earlier that Belarusian banks changed their correspondent accounts and opened them in other banks, usually Russian ones. The Belarusian bankers foresaw such a development of events.
Moreover, they closed accounts in a German bank:
"... Recently, Belarusian banks began to change correspondent accounts in foreign banks."
Bank Dabrabyt notified clients in the news on the website: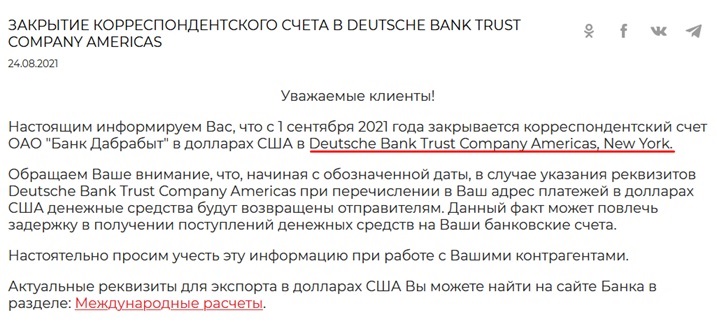 Belagroprombank did not publish the news, but simply notified its customers in a mailing list. Information about this appeared on the Internet: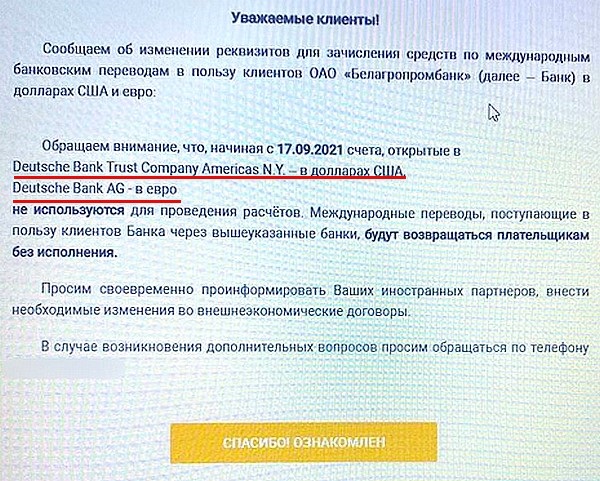 Sanctions make life more and more difficult for Belarusian bankers, they began to look for alternative partners, Belagroprombank, for example, is actively concluding cooperation agreements with Uzbek banks.
Important to note, the EU, the US, Canada and the UK have introduced new sanctions against the Lukashenka regime. Also on December 8, the US economic sanctions adopted in August will come into effect.