Nikolai Svanidze: Lukashenka Threw Out White Flag
35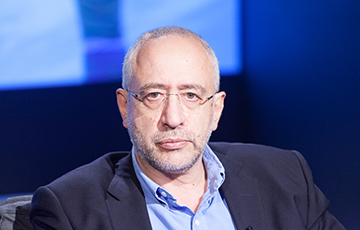 Putin made it clear to the Belarusian dictator that he was "not his brother".
Prominent Russian journalist Nikolai Svanidze commented on Lukashenka's statements about the Crimea and nuclear weapons.
"In general, of course, the recognition of the Crimea by Lukashenka is a ridiculous goal, because who would recognize Lukashenka himself," Nikolai Svanidze noted in an interview on Echo of Moscow. - He recognized the Crimea! Whom he wanted to strain with this, it is not clear, because no one cares whether Lukashenka recognizes Crimea or not. Including Vladimir Putin.
But, nevertheless, in this sense, he threw out the white flag. He agreed to recognize Crimea, he agreed to nuclear missiles in Belarus, although he understands that no one will give him a suitcase. Putin will still have the key to these missiles.
In response to the remark that Lukashenka often acts not fraternally towards Putin, Svanidze noted:
- It is Lukashenka who says that they are brothers. Putin doesn't say that. This is not Putin's word. Lukashenka's completely, but not Putin's. What kind of brother is he? Putin thinks: what kind of brother are you?