Riot Broke Out In Belarusian Migrant Camp
72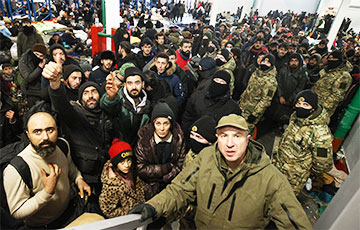 Video fact.
The migrants brought in by the Lukashenka regime at the temporary stay center burst into a riot.
Over the last day, 43 attempts of migrants to cross the border of Belarus with Poland illegally were recorded. The attempts of migrants to break into Poland were coordinated by Belarusian law enforcement officers.
Earlier, it became known that the Lukashenka regime put Iraqis and Syrians in Bruzgi before a choice - either a new attempt to cross the border, or deportation to their home country.