Opinion: Lukashenka Is Extremely Inconvenient For China
13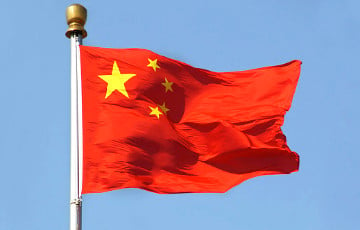 The Belarusian regime is a threat to Xi Jinping.
The CYNIC telegram channel has shared an opinion on what topics U.S. President Joe Biden and Kremlin head Vladimir Putin may discuss. We remind that tomorrow there will be a video conversation between them:
- China is trapped in the "domestic consumption", the obstacle to the "silk road" is Lukashenka (no matter that Lukashenka has signed a directive on close cooperation - bypassing Russia, by the way, to which few analysts have paid attention). Lukashenka is again trying (for the second time this year) to jump into the Chinese economic game in order to cut off the factor of dependence on the Sochi center. This is correct, but Beijing has not yet responded to the proposal, and another leg-split is impossible given that two trump cards have been given to Moscow - the Crimea and Ukraine. For Beijing, there is not enough of a "bet," and for Beijing itself, Lukashenka is more of a hindrance than a help. For Xi, the Lukashenka regime is a real threat to overland transit, and the loss after blocking this route will amount to an unimaginable price, which Lukashenka will never be able to offer - it is simply necessary to sell Belarus to compensate for Chinese losses.
The second additional issue is Belarus. And the "double sectoral" are supposed to serve as an incentive to resolve the issue in the win-win concept. Here the deal is extremely profitable for Russia, but the whole problem is in the extraordinary ambitions of the Kremlin and the strong (and erroneous) feeling that Belarus is a zone of Russian control. Russia will never get more from a living Lukashenka. The first deadline for developing a "solution to the problem" is just about to expire, and in 3 months - just after the referendum - the second "deadline" for demonstrating the design for the transit of power.