Migrants Invited To Enter EU Via Russia
16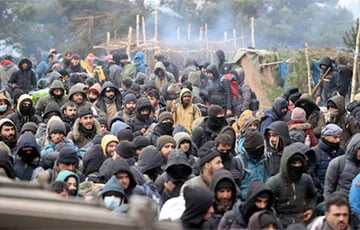 Migrants brought in by Lukashenka are mastering new routes.
The Arabs and Kurds have been invited in social networks to enter the EU by a new route - through Russia.
Posts with an invitation to Minsk after the EU sanctions against Lukashenka's regime were replaced with posts inviting them to Russia.
В соцсетях арабов и курдов стали приглашать проникнуть в ЕС по новому маршруту – через Россию. Посты с приглашением в Минск после ввода санкций ЕС против режима Лукашенко сменились на посты с приглашением в Россию. Красивые. С храмом Василия Блаженного. Посмотрите сами. pic.twitter.com/sYE89HiqXm

— Радио Свобода (@SvobodaRadio) December 6, 2021