Barys Zheliba: If Ruble Collapses Again, There Will Be Nothing To Save It With
3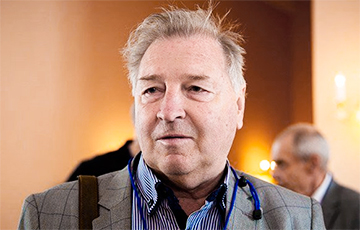 The financial "cushion" has been spent in Belarus.
On Monday, February 22, Lukashenka and Putin met in Sochi. There was no concluding press-conference and no official statement on the results of the talks.
Doctor of Economics Barys Zheliba has said in a commentary to udf.by that one has to guess about the results of the negotiations in Sochi due to the lack of official statements.
"I think there was a conversation about getting another credit, which wasn't officially confirmed, though. Belarus needs a financial cushion. Last year it was used up and the gold and foreign exchange reserves went down. Now there seems to be a balance, but if there is a threat of the Belarusian ruble collapse, there will be nothing to save it. So the loan is badly needed. But we can only guess whether the parties have reached an agreement, whether they will give the credit or whether Putin will think about it," - Zheliba said.
The parties may have agreed on redirecting most of the transit of Belarusian oil products to Russian ports instead of the ports of the Baltic states.
"The biggest disadvantage of these agreements is not even that the logistics are worse, but that the transportation will be carried out by Russian Railways, it is a loss for the Belarusian Railway. It is a purely political decision, not an economic one," - Zheliba said.
What conclusion does he make after Lukashenka's words about working on action plans for deeper integration?
"Lukashenka was trying to please Putin in Sochi: we will upgrade and modernize them. But the implementation of the so-called 31st action plan, which includes the transition to a single currency, will largely deprive us of state sovereignty," - Zheliba believes.