Congresswoman Kaptur: Belarusians Face Terrifying Human Rights Violations Committed By Lukashenka's Thugs
8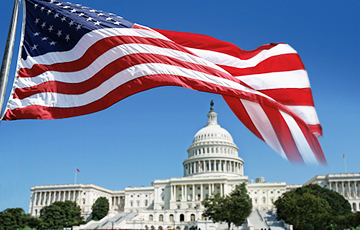 The Biden administration will act clearly and consistently to protect democracy in Belarus.
According to U.S. House of Representatives member Marcy Kaptur, President Joe Biden gives priority to protecting democracy and human rights in Belarus, the Voice of America reports.
The Ohio democrat expressed her belief during a video conference organized by the Coalition for Central and Eastern Europe that the head of state doesn't need any additional insight into what needs to be done in Central Europe.
"He is fully committed to strengthening transatlantic alliance and joining states like Belarus and Ukraine in the European Union. These are my goals as well," - the congresswoman said.
Marcy Kaptur said that the concern in Washington about what is happening in Belarus and Lukashenka's actions in suppressing mass demonstrations does not fade away: "I remain deeply concerned about the situation in Belarus, where the democratic movement has been violently suppressed since the illegitimate elections on August 9 last year. In spite of everything, peaceful protesters have answered the call of freedom, bravely continuing to protest even during the bitter frosts. As you know, they have faced gross and appalling human rights violations at the hands of Lukashenka's thugs. That included arbitrary detentions, torture, rape, and excessive use of force. According to Belarusian civil society, 30,000 people have been detained and eight have been killed.