"All Fans Must Unite, We Must Step In"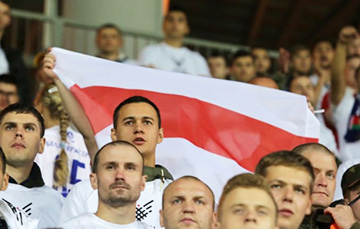 The fans of "Islach" have joined the nationwide boycott campaign.
Islach fans said they will boycott the team's games in the season after all.
Initially, the active fan sector of the "Wolves" has stated that they will shout the phrase "Freedom Belarus" twice a minute in every match of the team.
"The decision was a little ill-considered. Together, we have decided to change our position and join all the fan clubs - to boycott the championship of Belarus in connection with what is happening in our country. All fans must unite. We can't stand aside," - the head of the Islach fan club said on the ChestnOK Youtube channel.
Earlier, a boycott of matches of their teams was reported by fans of some soccer clubs: Major League - BATE, Slutsk, Dynama Brest, Nioman, Shakhtsior, Vitsebsk, Tarpeda-BelAZ, Minsk, Smarhon; First League - Maladzechna, Dnepr, Hranit; Minsk Tarpeda, of hockey Minsk Dynama and volleyball Zakhodni Buh.