Belarusians Can Now Receive a Large Fine Just for Giving a Ride to a Foreigner
23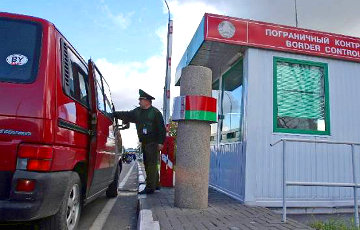 Another strange innovation for drivers was announced.
The State Border Committee reported on strange innovations in the Code of Administrative Offenses. Now ordinary drivers will also be responsible for attempting to smuggle foreigners into the country.
Before the changes in the Code, only individual entrepreneurs and legal entities, for example, those carrying out passenger transportation, were held liable.
According to the innovation (Article 24.56 of the Administrative Code), the driver must make sure of the legality of the entry into Belarus of foreign passengers or stateless persons permanently residing outside Belarus. If he brings foreigners without the necessary documents to the checkpoint, he will be brought to administrative responsibility. The fine for such a violation will be up to twenty basic values (580 rubles). This rule also applies to entry from Russia.
To avoid problems when crossing the border, before entering Belarus, the driver must make sure that foreign passengers have passports that are not expired and really belong to them. In addition, these documents must be suitable for crossing the border (the passport must not be torn, painted, and all records, seals, and signatures must not be blurred or erased).
That is, now ordinary drivers who drive, for example, hitchhikers or fellow travelers through the BlaBlaCar app will face the threat of a fine.