Katsiaryna Snytsina: Spring Is Ours!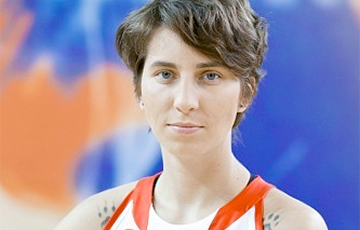 The captain of the Belarusian national basketball team told us why the struggle for change is a team game.
The captain of the women's national basketball team of Belarus Katsiaryna Snytsina, one of the signers of the letter of free athletes, told Radio Svaboda about the struggle for change.
"Impossible is possible" as a life credo
- When and for what reason did you get the "impossible is possible" tattoo on your arm? And how does this motto fit the current mood?
- I did it when I was 19. It seemed to me and still seems to me that the impossible is possible. This phrase stays with me all my life. We very often give up if we cannot achieve success quickly and easily. I didn't get everything from the very beginning. And this is a reminder to myself that the impossible is possible, that stopping is not an option.
- The fact that we are talking means that the condition in the contract that the Belarusian Basketball Federation set you - coordination of contacts with the media - is still unacceptable for you, and you continue to give interviews and express your thoughts...
- There was no such point in my preliminary contract, and it is valid until the end of March, so I can speak to the media, or I may not. What will happen in a month? I don't know if they will sign a contract with me. I just deleted this clause from the contract, wrote that I did not agree, and signed the contract. This will be their decision. It all started last Friday when I was informed that such a contract could not be signed. I sent in additional questions to the employer. We are talking on Monday, and there is no answer yet.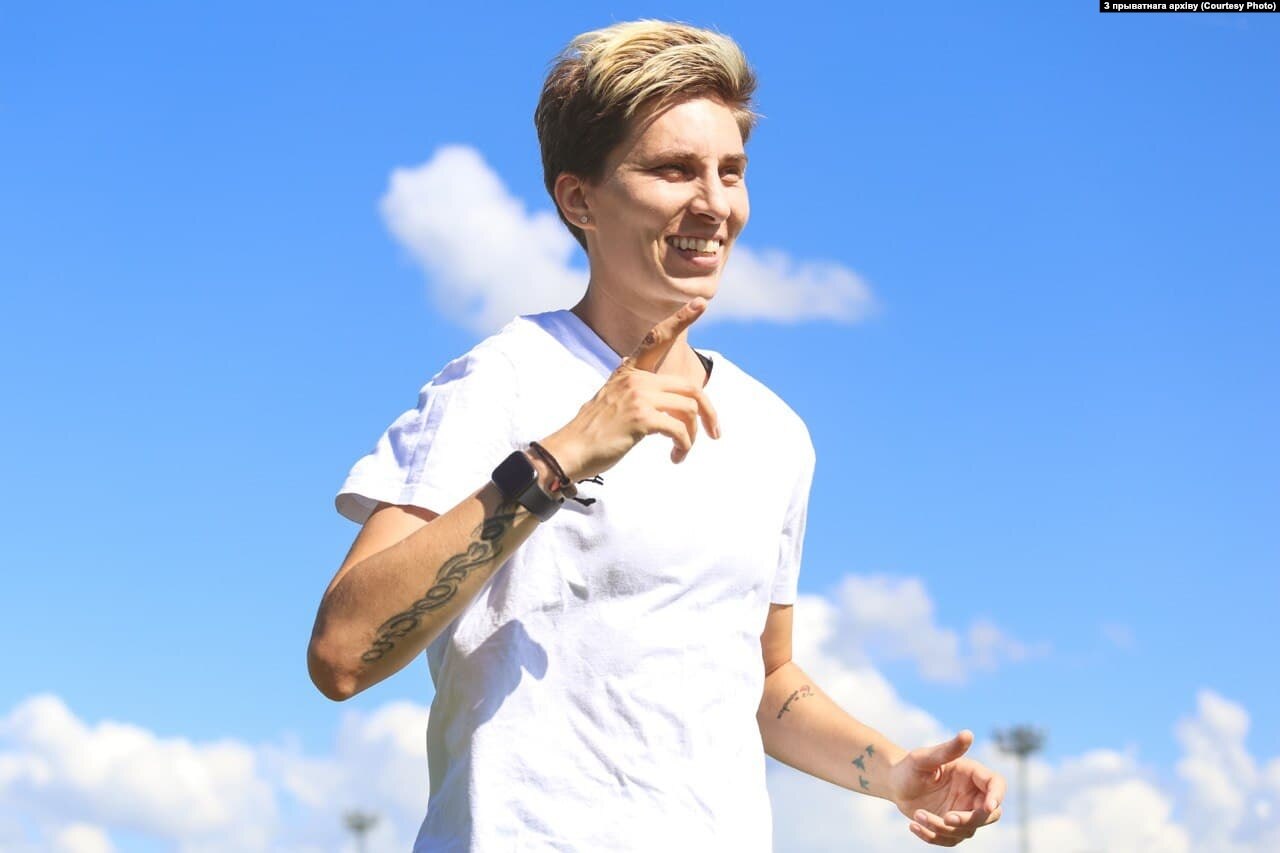 - But you firmly stand on the fact that you will not coordinate on who and about what to give interviews?
- I have no idea how it is possible. I asked them to clarify what this point means. What should I coordinate? With whom to coordinate? How much time do they have for approval? What happens if they don't agree? What is the list of media, interviews with which I am obliged to coordinate, and which media should I not coordinate, and with which there is no chance to coordinate? What about my social media? Do I need to coordinate social networks or no?
After the official games, when the match ends, you leave the court, and you cannot go straight to the dressing room, you must go down the corridor where the journalists of the world media are standing. What am I supposed to do? Run to coordinate or pass with your head down? At most European and World Championships, it is I as the captain who should go to the press conference, which takes place 15 minutes after the game. To coordinate or not to coordinate? There is a lot of incomprehensible.
- And how many athletes now live by such rules? This is probably why we don't hear their interviews...
- Previously, no one came up with coordinating on this. Of course, in my contract, there is a record that I must mention the national team and federation in the best light. It is clear that you will not throw mud at them because this is your family. I know that now many athletes in many sports have signed this, but this is not my position. I cannot imagine the agreement itself and the fact that I cannot speak about, let's be honest, what is happening in the country.
"Choice without choice"
- What is happening at the National Olympic Committee now? The leadership has changed. How do you rate this?
- It was a choice without a choice. We are waiting for the IOC's response. The first step has been taken, since Viktar Lukashenka, Dzmitry Baskau, and Liubou Charkashyna are already under the sanctions of the IOC. Earlier there was a meeting of the IOC, at which Bach said that they were waiting for the results of the meeting of the NOC of Belarus. I don't know if he expected transparency or openness. The final decision of the IOC on the Belarusian NOC has not yet been made. I think that later there will be huge activities to bring the NOC back into the legal framework. Many athletes were fired because they signed our letter, the Olympic Charter was violated; all this needs to be corrected, and they should not look for the guilty in the West. We are awaiting the final decision of the IOC.
- In sports, the team game has its own laws, tactics, and strategy. Can competition in a sense be compared with what has been happening in Belarus for the last more than 200 days? Naturally, this is not a game by the rules. But, perhaps, there are other parallels, including with a sports character, the will to win, and preparation for the fight?
- We have already shown the character. We accepted that this is not a sprint, but a marathon. 210 days have passed, but it seems like an eternity. Imagine a basketball team. 5 people come out and start playing. Bad, good, it doesn't matter. There are still people behind you who can replace you if something does not go well. There are people who cheer you on. You do not stay on the site alone, on your own. There are girls in the team, there are fans that we hear... It's all like our struggle. This is a team struggle, this is a people's struggle.
Sometimes it's hard. Sometimes, something inspires, and sometimes, something brings you down to the floor, emotions are at zero, and so on. But this is also where the team spirit comes in. I personally cannot suffer for a long time because of the fact that, for a day, I can't find any good news in the news feed. It brings you down, but there are people whom this situation brings down much more, who have suffered today. They write to me, I communicate with them. I try to keep myself on a positive note because there must be someone positive in the team, someone who not only holds the blow but will also say to everyone: "Come on put it together, let's go, today, now."
This is a team sport, during these 6 months I have acquired people. As Lena Leuchenka recently said that she received another national team - people whom she supports and who support her. And these are not only athletes, these are hundreds of thousands of Belarusians with whom I communicate. People are still fighting...
- And you say, there is no single positive news...
- It vanishes a little. There is so much bad news that sometimes it seems like nothing good is happening. I ask myself if something good happened on March 1 - I don't see anything. On the other hand, these are people, bright, sensitive, kind, who congratulate each other on March 1. Unbelievable girls in red clothes with flowers came out. It's better to notice more the positive things that happen to us. Especially in such dark times.
- Do you think those who, under pressure and out of fear, signed the athletes' pro-government letter have a sporty character?
- They probably have a sports character because it is developed by any athlete. But the character to stand up for their beliefs - I have doubts they have it. It is impossible for them not to understand, not to notice, not to realize what is really happening in the country. And even under this pressure, to sign letters... For me, these are people who have a really weak character.
- They supported me all my life, and at that moment I could not remain silent and not support my people."
- When and how did you change after the summer of 2020?
- It was August 12, 2020. All three days I watched the news about what was happening in Belarus, on the streets of my city, and did not believe that the regime was treating the people this way, its own citizens who came out with their hands up and with a desire to reach the truth. I watched and, on the third day, realized that I could not be silent. It was impossible to get through to those in Minsk, no one answered me. It was like a cut off country; I wrote to dozens of people, and everyone was silent, no one received my messages. It was scary. Looking at this, I could not remain silent. How many years I have been playing, our fans follow us to competitions, how many people came to the Sports Palace to support us. They supported me all my life, and at that moment, I could not remain silent, not support my people, and not be outraged by what was happening.
Selling a bronze medal
- Tell the story about the bronze medal of the 2007 European Championship, which you sold to help the victims.
- We periodically exhibit our awards, medals, some of the merchandise for sale to support the Sports Solidarity Fund in support of repressed athletes. Not that my turn has come, I just decided that my time has come, that I want to do my best for my athletes. And I put up the most important, most expensive medal in my career since it all started with it, not only my career but also the women's team, which sounded strong for 10-12 years in Europe and the world.
This item was held for 10 days, people beat the price, in the end, it was bought by a German for 10,100 euros. As it turned out, in his youth, he lived in Minsk for two years, studied to be an architect, then helped with other Germans to build a children's camp for Chernobyl children. He knows very well who the Belarusians are. In addition, he once helped translate for the basketball team during the competition. He comes to Belarus every year and understands what a medal is for a player. As he told me later, since August he had the thought: "How can I help them?" I couldn't think of anything, but when I saw the information about the sale of the medal, I decided that this was what he could do to help the Belarusians in their struggle. This is what is called solidarity. I understand that this is our struggle and that, except for the Belarusians, no one can overthrow the regime, but the fact that people from abroad help us gives us strength.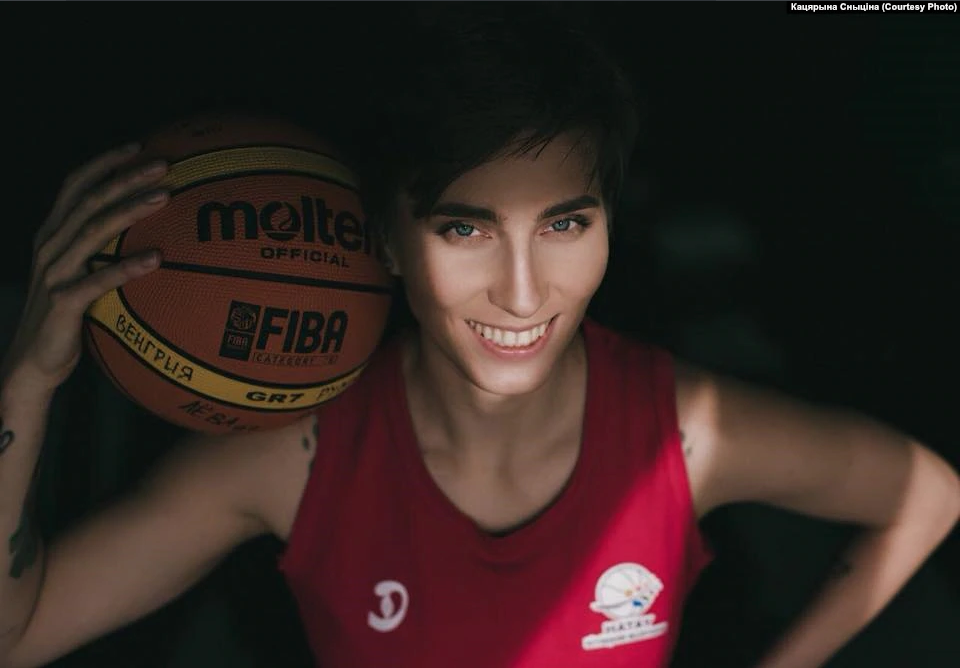 - Now you play for the Turkish club Nesibe Aydin from Ankara, but you remain on the national team. What kind of pressure or repression did you feel for your civil position?
- There are only problems with the contract. Against the background of what was happening to our athletes, who were fired, to whom they came with explanatory conversations - all this passed me. Now we'll figure out the contract.
- Will you forgive the security officials?
- For the first months it seemed to me that we should forgive them, not for their sake, but our own sake. But then I decided that I could not forgive them ... Now we launched the August 2020 project, in which the victims share their stories. I was lucky enough to take part in it. It is impossible to read it without tears. The worst thing that shocked me was that the Belarusians themselves did it. Nobody came and beat the Belarusians. Belarusians were beaten by Belarusians. This I cannot forgive.
"For 26 years, women were seen as a super-loyal electorate"
- It is often said that Aliaksandr Lukashenka underestimated women, saying that a woman cannot be president by allowing the registration of Tsikhanouskaya because he didn't believe in the victory of an allegedly simple housewife. Women really play a huge role in the peaceful Belarusian revolution. How interconnected do you think patriarchy is with authoritarianism and dictatorship?
- For 26 years, women were seen as a super-loyal electorate; they did not think that women are interested in politics, that a woman can be in politics in Belarus. And the statement that the Constitution is not for women is all a consequence of the patriarchal system. As an athlete, I see at the same Olympic Games that women can do as well as men. In their category since it's a sport. Here, when you need to think with your head, I do not understand the division between men and women. We were underestimated, and this is our advantage. Especially if unbelievable women came out o the 3rd-4th day after August 9 to the Kamarouski market with flowers - this is fire.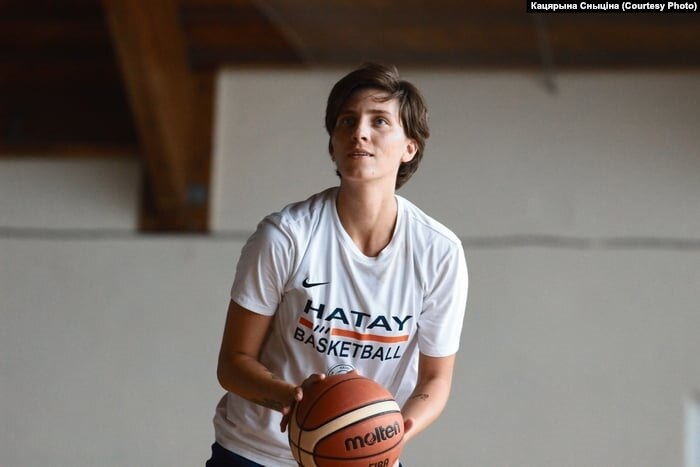 Second wind in early spring
- What is your mood as an athlete, as a citizen in the first days of spring?
- Many people know the expression about the second wind. I had a depression two weeks ago (Belarusians know what it is). Then the trials of the journalists began, and this greatly influenced me. But now I feel that a second wind has started. I have strength, I see where we are going, I see how many people are around me, how many people support each other. 97%, I don't know anything else. There is an energy that I hope I can share with everyone. I know I am not in the country, but I will try to do my best. XXI century, computer, telephone - everything is there. I will do everything I can to the maximum, supporting my people, and with our athletes, we will peck, peck, peck.
- You called what is happening in Belarus a marathon. Approximately what kilometer are we on now?
- There is less left than we already passed. Therefore, the spring is ours.