Baranavichy Branch Officials Of Atlant Detained For Bribery
12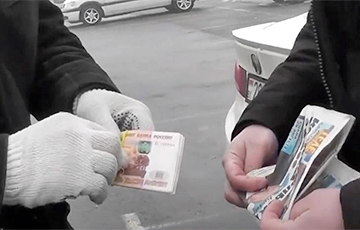 The Interior Ministry claims they have received a bribe in Russian rubles.
March 1, the director of the Baranavichy Machine-Tool Plant (branch of Atlant) and the head of commercial department were detained in Baranavichy while taking a bribe, the press service of the Interior Ministry informs.
The Interior Ministry reports that the director of the Baranavichy Machine-Tool Plant (branch of Atlant) was detained red-handed while receiving 600 thousand Russian rubles. The company director tried to hide from law enforcement officers in the office bathroom and get rid of the money, but the cash was seized.
It is reported that the head of the commercial department, who received a bribe of 330 thousand Russian rubles, was also detained. Russian rubles and US dollars were seized from him.
"It is established that the men have received a bribe from a representative of the Chelyabinsk firm for the timely execution of contracts for the supply of metal products. According to the Main Directorate for Combating Organized Crime and Corruption, employees of the domestic factory may have received "kickbacks" annually in the form of a percentage from the amount of turnover. As a rule, this was done through three or four intermediaries," - the report says.
The Investigative Committee has initiated criminal proceedings under Part 2 of Article 430 (bribery on a large scale) of the Criminal Code. The suspects have been sent to the temporary detention center.