Belarusians Of Moscow Supported Mikalai Statkevich
2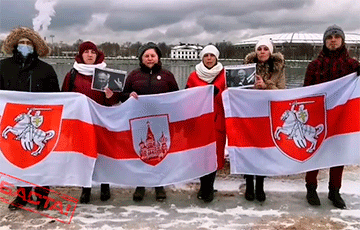 Video fact.
The Belarusians of Moscow have supported one of the leaders of the opposition,Mikalai Statkevich.
"More than a thousand people are imprisoned under the label "political prisoner." Everyone understands that this sentence series will not stop for as long as the junta is in power!
The Moscow diaspora remembers Mikalai Statkevich, one of the most famous opposition politicians of the last decade, who is now in custody, and expresses words of sincere support to him.
Spring is time to step on the rat's tail! Victory is near," - our compatriots from Moscow say.
The video was published by the Basta telegram channel