Businessman Whose Car Was Attacked By Chasteners Sentenced To 10 Years In Colony
6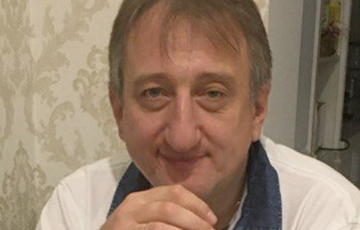 The Lukashists will answer for another crime against a Belarusian citizen.
45-year-old businessman Aliaksandr Trotski has been sentenced today, tut.by reports.
During the protests last August, his Skoda Kodiaq was stopped by "men with guns, in balaclavas and dark clothes," they demanded to get out and open the trunk. According to the driver, he feared for his life and did not do so; they pointed guns at the man in response. Trotski was frightened and started to move, trying to get away. At that moment a traffic policeman appeared on his hood. Today, the Minsk city court sentenced the driver to 10 years in jail to be served in a reinforced regime penal colony.
We remind that Judge Siarhei Khrypach was considering the case in the Minsk city court. The prosecution was represented by state prosecutor Anton Tsiumentsau, the defense - lawyer Yauhen Maslau.
The defendant pleaded not guilty and asked to acquit him.
During the debate, the prosecutor said that "Trotski's guilt has been proved," and asked for a sentence of 11 years' imprisonment with serving the sentence in a reinforced regime colony.
In turn, the lawyer of the defendant emphasized the significant contradictions in the testimony of the victim and witnesses, which they gave during the preliminary investigation, noting that their words diverge from the data, recorded by video surveillance cameras. The lawyer believes that there is no evidence of his client's guilt, and therefore asked to acquit him.
Today, the Minsk city court has issued the verdict: Aliaksandr Trotski has been found guilty on all charges and sentenced to 10 years' imprisonment in a reinforced regime penal colony. In addition, he must pay 10 thousand rubles compensation to the "injured" traffic police inspector.