Expert On EEC Ultimatum To Cockroach: Elephant Unfolded Its Trunk And Blew On Pug
13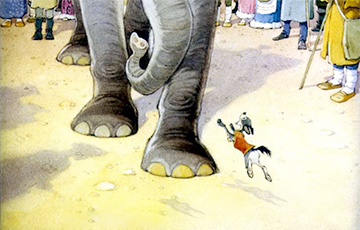 How a conflict with retail prices can hit the impostor's power.
The Eurasian Economic Commission (EEC) notified Belarus of the need to comply with the EAEU rules in the field of retail trade.
- The EEC Board recognized the requirement for a mandatory range of Belarusian goods on the shelves in the country's retail stores as a barrier in the Union's internal market. The Republic of Belarus has been notified of the need to enforce the EAEU rules, says the EEC decision.
The government of our country was given 30 days to eliminate the existing violations.
The Solidarity journalists asked the expert what this ultimatum really means.
- It's no secret that Belarus had many violations in trade, we have always demanded a special attitude and special rules. But this is the first time we have been presented our violations at this level and in such an ultimative form, - said Aliaksandr Malashka, director of the Prosto management company, in an express comment. - It's not even about which specific point of the rules they found fault with. It is obvious that for Russia in economic terms, Belarus is turning into such an "acid asset", which, against the background of what is happening to them, brings a huge pain in the neck.
Previously, we had different roughnesses, then Makei or someone else went out for a visit, and they settled everything themselves, nothing popped up anywhere, especially at such level. In my opinion, such a statement means not even the last Chinese warning to our government that they must not misbehave, or trespass into foreign territory, like, let's make the changes that we agreed on.