Andrei Suzdaltsev: Lukashenka's Political Regime Is Collapsing
25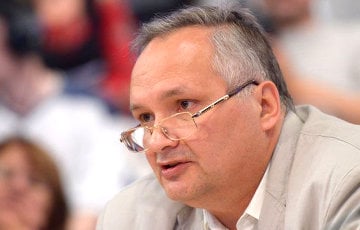 The political scientist drew attention to another sign of the degradation of the system of illegal power.
The well-known Russian political scientist Andrei Suzdaltsev wrote in his telegram channel about the next symptoms of the collapse of Lukashenka's political regime:
- About Lukashenka's visit to MotoVeloZavod in Minsk. Let us remind you that, in 1994, this enterprise operated, but now it is no longer production but a symbol of de-industrialization, into which Belarus has plunged.
The fate of MotoVeloZavod LLC is typical for the Belarusian industry: privatized by the Lukashenka clan, it became the basis for the creation of a typical oligarchic financial and industrial group. The only difference between the Belarusian oligarchy and, for example, Ukrainian ones, is that Lukashenka's FIG embraces the entire Belarusian state.
Lukashenka is the largest oligarch in Europe, but, as is typical for FIGs, the Belarus corporation has survived for almost three decades at the expense of the Soviet legacy and Russian subsidies.
Let us remind you that now, out of 4.2 million able-bodied citizens of the Republic of Belarus, 1.2 million are working or looking for work abroad, and 700 thousand Belarusians work in Russia. Labor export is the real result of Lukashenka's economic "successes." It is clear that the whole army of guest workers was not remembered at the "All-Belarusian People's Assembly."
What's next? Further promises and projects. In this case, A. Lukashenka demanded by the end of the current "five-year plan" to "develop promising production" and bring it to an "ideal state." In principle, Lukashenka has been talking about this for 26 years, but, if twenty years ago he fought against the Soviet "devastation," now - with the "achievements" of his own economic policy. This is a vicious circle…