"People's Victory Plan Consists of Three Strikes": The Emotional Appeal of the Belarusian Worker
22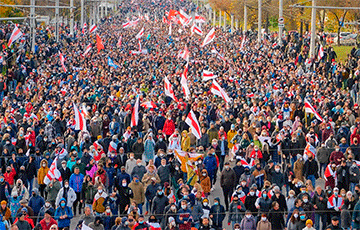 A few weeks of active action are enough to overthrow the regime.
Belarusian worker Dzianis Hutkouski recorded an emotional appeal to Belarusians.
Dzianis Hutkouski recalled the events of August 2020, when the usurper was already preparing to flee the country, and called for the implementation of the "People's Victory Plan," consisting of three strikes against the regime:
- Demonstration (we show ourselves and the whole world that there are many of us).
- Choking the regime (strikes and not going to work for any reason).
- Strike from the rear (taking deposits, boycotting Lukashenka's wallets, refusing the services of government agencies).
"Two weeks of active action is enough to overthrow the regime!" Dzianis Hutkouski is sure.