Siarhei Tsikhanouski Answered the Question "Whose Crimea?" in a Letter From Behind Bars
57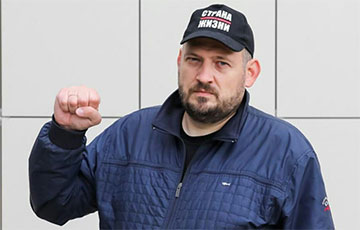 The people's blogger gave a clear and unambiguous answer.
Political prisoner Siarhei Tsikhanouski sent a letter to the administrators of the channel Country for Life. In it, he answers the readers' questions, including the question: "Whose Crimea?"
"The fact that Russian channels are broadcast in Belarus is a huge evil," the Telegram channel quotes Tsikhanouski's letter. "Earlier, watching, for example, "60 minutes," I had doubts about the reliability of the reflection of the events in Ukraine. Now, when I saw how they cover events in Belarus, how they slandered us all and support the dictator, it is absolutely obvious that they also slandered the Ukrainians. Of course, Crimea should be not only de jure but also de facto Ukrainian."
People's Blogger Siarhei Tsikhanouski has been behind bars since May 29. Now he is in remand prison at No. 1 on Valadarskaha Street in Minsk. The authorities fabricated "charges" against him under several articles of the Criminal Code.