Herasimenya Puts Her Golden Medal Up For Charity Auction
3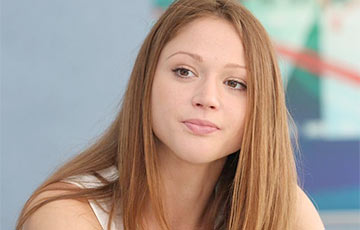 Today is the last day to place bids.
Aliaksandra Herasimenya, one of the most famous athletes in the history of Belarus, put up her gold medal from the World Swimming Championships for a charity auction. More than 15 thousand dollars have been already offered for the medal, and there are still 24 hours to go till the end of the auction. You can place your bid for this historical lot on Ebay, writes the Nexta Telegram channel.
Aliaksandra Herasimenya is one of the faces of the movement of Belarusian athletes for fair elections and against violence. She headed the Belarusian Sports Solidarity Foundation, which protects Belarusian athletes from repression, punishes Lukashists for illegal actions, and finances the training of top athletes persecuted by the authorities.