Rumas Joined the Supervisory Board of Rosselkhozbank
23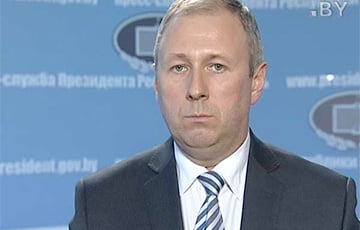 The ex-prime minister is designated as a "representative of the Russian Federation."
Former Prime Minister of Belarus Siarhei Rumas joined the Supervisory Board of Rosselkhozbank. His name appeared on the website of a Russian financial institution. Rumas is designated as "the representative of the Russian Federation." The supervisory board is chaired by the Minister of Agriculture of the Russian Federation Dmitry Patrushev.
Siarhei Rumas was the prime minister of Belarus until June 2020. He was replaced by Raman Halouchenka. At the beginning of this year, there were rumors that the security forces had raised claims against him. Rumas declines to comment on such information. He has been in Ukraine for the last month. Recently, the former prime minister said that the decision on his appointment to the supervisory board of Rosselkhozbank had not been made.
Rosselkhozbank is one of the largest Russian banks. He specializes in the agro-industrial complex.