Political Scientist: It's Not Long Until Lukashenka's Complete Defeat And Capitulation
8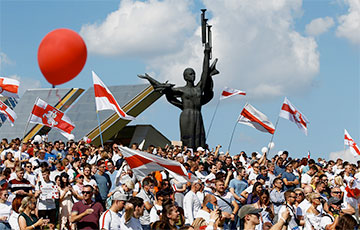 There will definitely be a museum of dictatorship in Minsk after the victory.
Famous Belarusian political analyst Dzmitry Balkunets wrote about it in his Telegram channel:
- We are witnessing a historic time - the collapse of the fascist regime. We have passed the most part of the way. There is not much time left until the complete defeat and capitulation of dictator Lukashenka.
Dozens of documentaries and feature films will be made and books will be written on the events of the last months in Belarus. A museum of the dictatorship will definitely appear in Minsk. Perhaps it will be the building of the Palace of Independence.