There Are "Flagships" in Belarus, Which Pay Off More Than 100% Of the Proceeds on Debts
4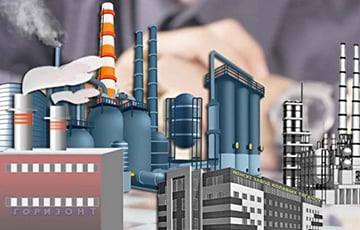 Quite recently, the so-called complex "modernization" has died down in the country.г
The authorities calculated how much money the enterprises transfer to creditors to pay off loans and borrowings. In some cases, the results were surprising, banki24.by writes.
Quite recently, the so-called complex "modernization" has died down in the country. After itself, this "modernization" left a noticeable mark in the form of billions of payments on loans and borrowings.
So in 2021, large and medium-sized companies allocated 13.197 billion BYN to repay loans and borrowings in just 2 months. Compared to 2020, the amount of payments increased in money by 19.2%.
Loan and loan payments are a significant problem for businesses. In January-February, debtor enterprises gave 29.8% of their proceeds for these purposes.
Despite the constant state support, the difficulty of servicing loans as a whole does not change significantly. In 2020, the share of debt payments in relation to revenue was 29.9%.
The largest payments to creditors in 2021 were made by the flagships of the Homel region - 4.762 billion BYN. Compared to the same period in 2020, the size of payments jumped 2.1 times.
According to this indicator, the region also came out on top. The share of debt payments of organizations in the Homel region amounted to 66.5% in the revenue. Such unique indicators of the region seem to be related to the obligations of BMZ.
In Minsk, payments to creditors reached BYN 2.660 billion, or 17.8% of the proceeds. Compared to 2020, the amount of payments decreased by 0.6%. The lowest specific (15.8% of revenue) and absolute load (689.6 million BYN) on businesses was shown by the Brest region.
By coincidence, this region was less affected by "modernization." By 2020, the size of payments for Brest flagships fell by 9%.
In other regions, the situation with payments on loans and borrowings was as follows: Vitsebsk region - BYN 1.292 billion (29% of revenue), Hrodna region - BYN 921.8 million (23% of revenue), Minsk region - BYN 1.904 billion (29.6% of revenue), Mahileu region - BYN 967 million (33.3% of revenue). The industry leaders paid 9.137 billion BYN (40% of the proceeds).
Among the industries, metallurgists took first place by a large margin (BYN 3.218 billion, 296% of revenue). The main enterprise of the industry is the BMZ in Zhlobin. In the trade of the Republic of Belarus, creditors took 2,430 billion BYN from debtor enterprises, 471.5 million BYN in transport, 399.4 million BYN in agriculture, and 289 million BYN in construction.