Representatives Of Union Of Poles Inessa Todryk-Pisalnik And Andrzej Pisalnik Detained
21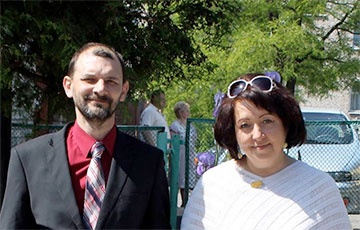 An inspection of their apartment was held in Hrodna.
The police have inspected the apartment of Hrodna journalists, representatives of the Union of Poles in Belarus Inessa Todryk-Pisalnik and Andrzej Pisalnik. After the inspection they were taken from Hrodna to Minsk, Belsat reports. The status of the journalists is unknown.
Yesterday, Andrzej Pisalnik was summoned to Hrodna prosecutor's office because of his comments to Polish radio stations on the situation with the Polish minority in Belarus. The prosecutor's office considered that Pisalnik's statements were aimed at inciting interethnic hatred and issued an official warning to him.