Golden Training Ground: Large-Scale Frauds in One of the Military Units of Belarus Exposed
58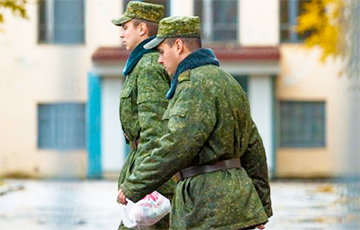 This is unit number 92616.
As with most military units, the 38th Brigade has its own training ground. It is located not far from the Mukhavets agro-town in the Brest region. So, apparently, this training ground is golden. Only gold is not mined there, but the maintenance of the training ground costs the citizens of our country a pretty penny, the telegram channel People's Tribunal writes.
Check out how much some work on this training ground cost in 2020:
in March, 81,000 rubles ($ 31,500) were spent on the repair of the gravel road;
on the same day, 120,000 rubles (more than $ 46,000) were allocated for the current repair of reclamation canals;
in June, 206,000 rubles (over $ 86,000) were allocated for the repair of asphalt;
in September, 60,000 rubles (almost $ 23,000) are allocated for "Training ground improvement using asphalt granulate."
They wrote beautifully about the improvement, however, as the construction experts explained to us, this is the same as repairing asphalt. And it is written this way because there is a certain amount, over which they cannot allocate for certain repairs, but they really want to allocate it because the money goes into the pockets of the "best" army officers.
Let's take a look at the costs for the still pending quarter of 2021:
February - repair of a gravel road 94,100 rubles (over $ 36,000);
March - current repairs of reclamation canals 187,100 rubles (over $ 72,000);
March - repair of asphalt at the training ground RUB 96,380 (over $ 37,000).
More than $ 118,000 was spent on cleaning the reclamation canals at the training ground, which, by the way, does not need to be carried out every year. According to the maps, the length of the canals is less than 410 meters. So, over $ 300 for cleaning each meter of the canal?..
Regarding the repair of the barracks (inv. No. 2/372), more than 860,000 rubles were spent on repairs this year. Soldiers, does the renovation match the amount of money spent on it?
Remember, by the way, that funny story when they bought electric scooters for the army? So, they bought them just for this military unit. Apparently, to ride on the repaired asphalt.
Here is a list of the very officers who conducted the bidding. They spent from 10 to 30 minutes of their official time (for information, sometimes during the auction it is necessary to open 5 envelopes and read 30-40 pages of text in each of the envelopes). But our supermen do not care because thousands of people's money will be allocated to them anyway:
Colonel Papou Aliaksei Mikhailavich
Major Kazlou Ihar Uladzimiravich
Colonel Huseu Aliaksandr Kanstantsinavich
Major Zueu Andrei Vasiljevich
Lieutenant Colonel Mikhalenka Andrei Aliaksandravich
Senior Lieutenant Ramaniuk Aliaksei Iharavich
Lieutenant Colonel Fiodarovich Aliaksei Mikhailavich
Colonel Sudakou Valiantsin Yurjevich
Lieutenant Colonel Uladzimir Anatoljevich Butkevich
Lieutenant Colonel Kochyn Andrei Henadzievich
Lieutenant Colonel of Justice Varabjova Aksana Ivanauna
Colonel Huseu Aliaksandr Kanstantsinavich
Major Barys P. Yalou
Lieutenant Colonel Zuborenko Volha Vasiljeuna
Major Kazlou Ihar Uladzimiravich
Colonel Lebiadziantsau Aliaksei Ivanavich
Lieutenant Colonel Mikhalenka Andrei Aliaksandravich
captain Anishchuk Artsiom Vitaljevich