Ministry of Internal Affairs of Lithuania: 805 Belarusians Received Permission to Enter For Humanitarian Reasons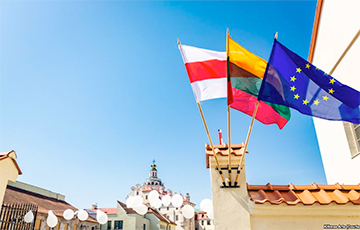 376 of them have already arrived.
For humanitarian reasons, 805 Belarusian citizens are allowed to come to Lithuania, the Ministry of Internal Affairs (MVD) reported on Monday, delfi.lt writes.
376 of them have already arrived, and 133 have applied for asylum.
Such permission of the Minister of Internal Affairs is issued based on a reasoned proposal by the Ministry of Foreign Affairs (MFA) for a foreigner to come to Lithuania for special humanitarian reasons, such as current political circumstances or other threats. Permits are issued to victims of the regime and repressions or persecuted citizens of Belarus, active representatives of the opposition.
This exemption applies from August 11th. Belarusian citizens wishing to come to Lithuania for special humanitarian reasons should apply to the Lithuanian Embassy in Belarus for a Schengen visa and provide information confirming the existence of special humanitarian reasons. A Schengen visa allows you to enter the Schengen territory and stay on it for the time specified in the visa, but not more than 90 days during any period of 180 days from the date of the first arrival in the territory of the Schengen member states.
In addition, citizens of Belarus, if they are persecuted or there is a real threat to their safety and health, can come to Lithuania and apply for asylum. Foreigners can submit such a request to the border control point, the Lithuanian State Border Guard Service, or the Migration Department.
After consideration of the asylum application, one of the forms of asylum is granted - refugee status or subsidiary protection, as well as a residence permit in Lithuania.