Victory Is Out There
15
Iryna Khalip
2.04.2021, 18:35

17,470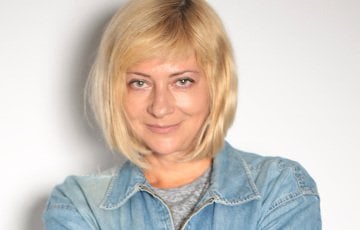 The people are an ocean; one can't dry them out.
Last August, I wrote an article for the German Stern. The deadline was Tuesday, August 11. The publication of the magazine was due on Thursday, August 13.
On the eve of the issue, on that wonderful day when, after three days and nights of hell, women in white came out onto the square near Kamarouka Market, people began to be released from the Okrestina prison. The police and riot police suddenly disappeared from the city streets. I received a phone call from the editorial board: "You have the last paragraph about the need for tough sanctions. Let us remove it. The issue will be published tomorrow. By tomorrow, it looks like everything will end. Lukashenka will not stand until tomorrow".
At that time, the whole world believed that it would be over in one day. If not on August 13, then on August 16, the regime will fall. Or at least until August 23. By the autumn, the Belarusians would be free. Then it seemed that we had to withstand for another month. Or two. Or till the spring. Now, many people have a hopeless feeling along with the spring vitamin deficiency that, as in Groundhog Day, this winter will never end. Freedom Day did not gather a hundred thousand people. We had more than half a thousand detainees at the end of last week. Judges deliver convictions. It's as if we're all stuck in some drop of tar and start solidifying with the tar.
It's a familiar feeling. In August, I also thought that was still quite a bit left. Then, I wanted to cry many times. I felt so hopeless every time I allowed myself to "take off my armour". And the world gradually returned from a tense "Well, will they win?" to the usual, slightly seasoned with indifference and sympathy: yes, guys, it did not work. Do not give up, while we do our routine.
We do not give up. That is the main thing. I've learned a simple and important thing over the past few months: we have the right to cry and whine and feel tired and disappointed. It's normal. Moreover, it does not affect our actions or hinder our future victory. Individuals can afford fatigue, illness, vacations, depression. They are mortal. But the people are immortal. They will win anyway.
One can stop a person. A person can be jailed, intimidated, driven out of the country. One can kill a person. But one cannot stop the people. The people are an ocean. It is endless, and one cannot dry it up.
If one drop dries up in the ocean, or hundreds, thousands, myriads of drops, it will not stop being an ocean. It will not turn into a musty pond or become frozen with eternal ice. It will remain a formidable element, which no one can curb and subdue. The ocean helps those who respect it. Nevertheless, it shows no mercy on those who think they can control it. The ocean is stronger than a person. The people are stronger than a person, whether we like it or not.
People are not tired or energetic. The people are neither bad nor good. People are neither smart nor stupid, strong or weak, right or wrong. The key point is that people always win.
One condition is necessary: the very people with their problems, shortcomings, fatigue and spring vitamin deficiency must feel like the people. In our case, the task was a bit more complicated: to realize ourselves as Belarusians and feel like the people. I think we succeeded. So, we will conquer other options. The spring has come. Tsoi is alive. Victory is out there.
Iryna Khalip, especially for Charter97.org