Belarusians Of Warsaw Call To Introduce Total Economic Embargo Against Putin, Lukashenka Regimes
3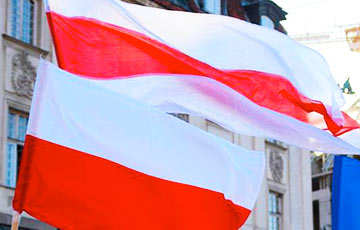 Today a protest action will take place near the Russian embassy in Poland.
As the Belarusian Youth Hub informs, today an action of the Belarusians of Warsaw will take place near the Russian Embassy in Poland.
The protesters call on the EU countries to impose tough sanctions against the regimes of Lukashenka and Putin.
"On April 21 (the day when protest actions were announced in Russian cities), at 6 pm we will gather at the Russian Embassy to support Belarusian and Russian political prisoners, and also to express our solidarity with the peoples of Belarus and Russia! In addition, we express our support and solidarity to the people of Ukraine, who at any moment may be subjected to large-scale military aggression by the last dictatorships of Europe," the message says.
The action will take place from 6 to 8 pm along Belwederska Street, where the Russian Embassy in Poland is located. The meeting has been agreed with the city authorities. The organizers of the action remind about personal protective equipment and social distance.